Wind Turbine
Urban planning
Sustainability
Do you know how much energy is contained in one square meter of space? It's enough to give you 10 hours of LED light even if it's not so windy and not so sunny in the place where you live.
Imagine the object which makes natural energy visible.

Video presentation


Download

︎︎
§1 - THE IDEA TO DISPLAY TO PEOPLE HOW MUCH PURE ENERGY IN 1 M2
Everybody knows that a lot of energy is contained in the space around us. The same time we know that there will be a moment when we must become more clever in energy harvesting. But
to know and to act in a such way are different things
. Imagine the object which makes natural energy visible.
Beautiful object providing useful services sourcing its energy from the nature around it.
KINETIC ART
EXPLORATION
This is an autonomous lighthouse on a sea shore, sourcing it's energy from the wind and converting it into a blue light. The uniqueness of blue light is that light of a different color cannot significantly mask it, so the blue lighthouse is best seen.
Customizable and available
as a gear for art projects
hyperboloid rotor


Watch Video

︎︎
Fits well the environment of European cities, becoming a remarkable and even romantic element, making tourists want to take a photo.
As well it fits Middle East envirnment where it serves as an autonomous distant roads lightning and emergency services.
Different shapes are possible, so each city can design a custom shape of tree and get the unique identity.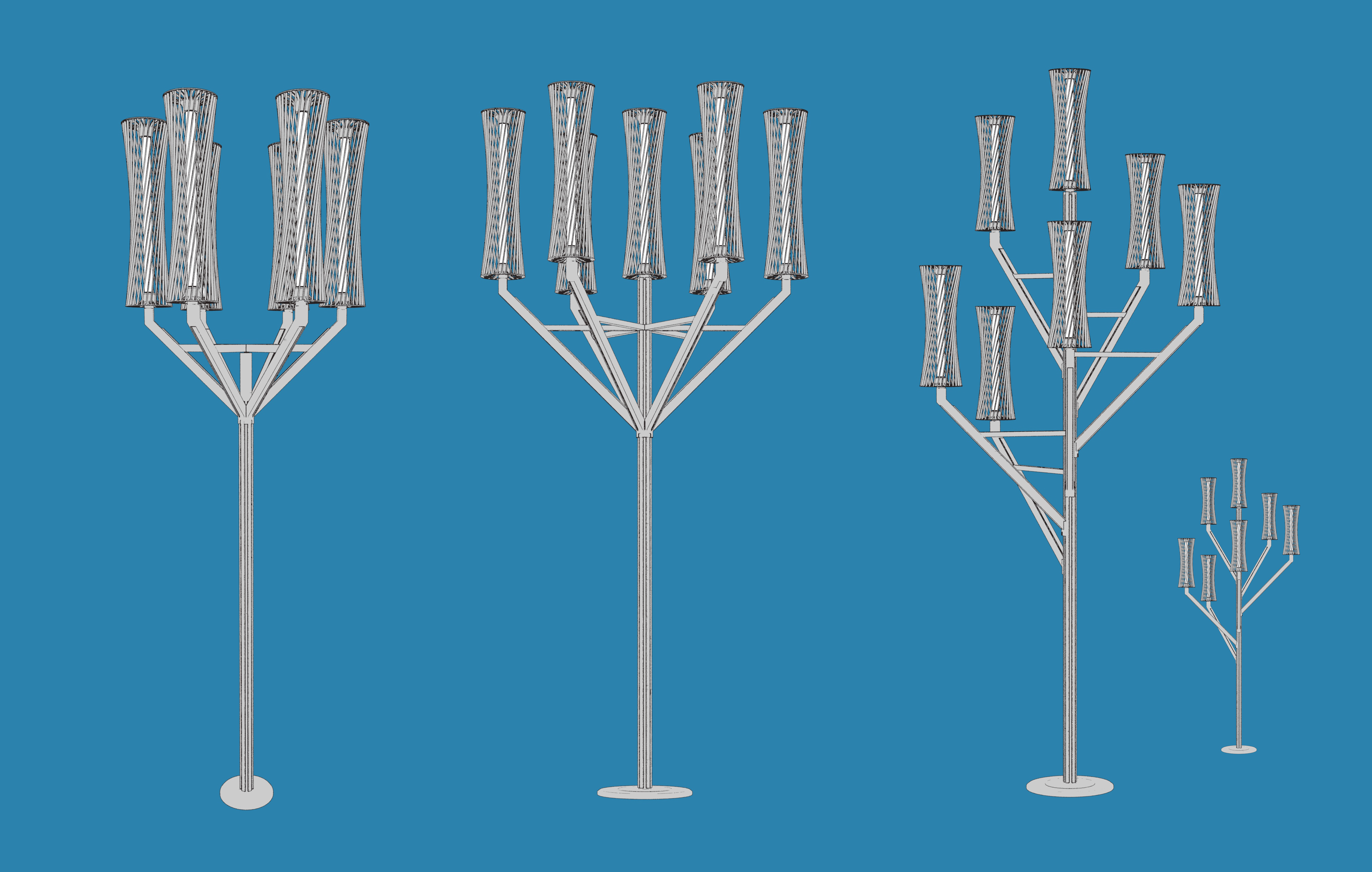 Solar modules can be integrated invisibly into rotor's tops or visibly as a branches of tree.
See more basic configurations, but keep in mind - this is all about your imagination, no borders - you can create everything you can imagine.
KINETIC ART
INTERACTION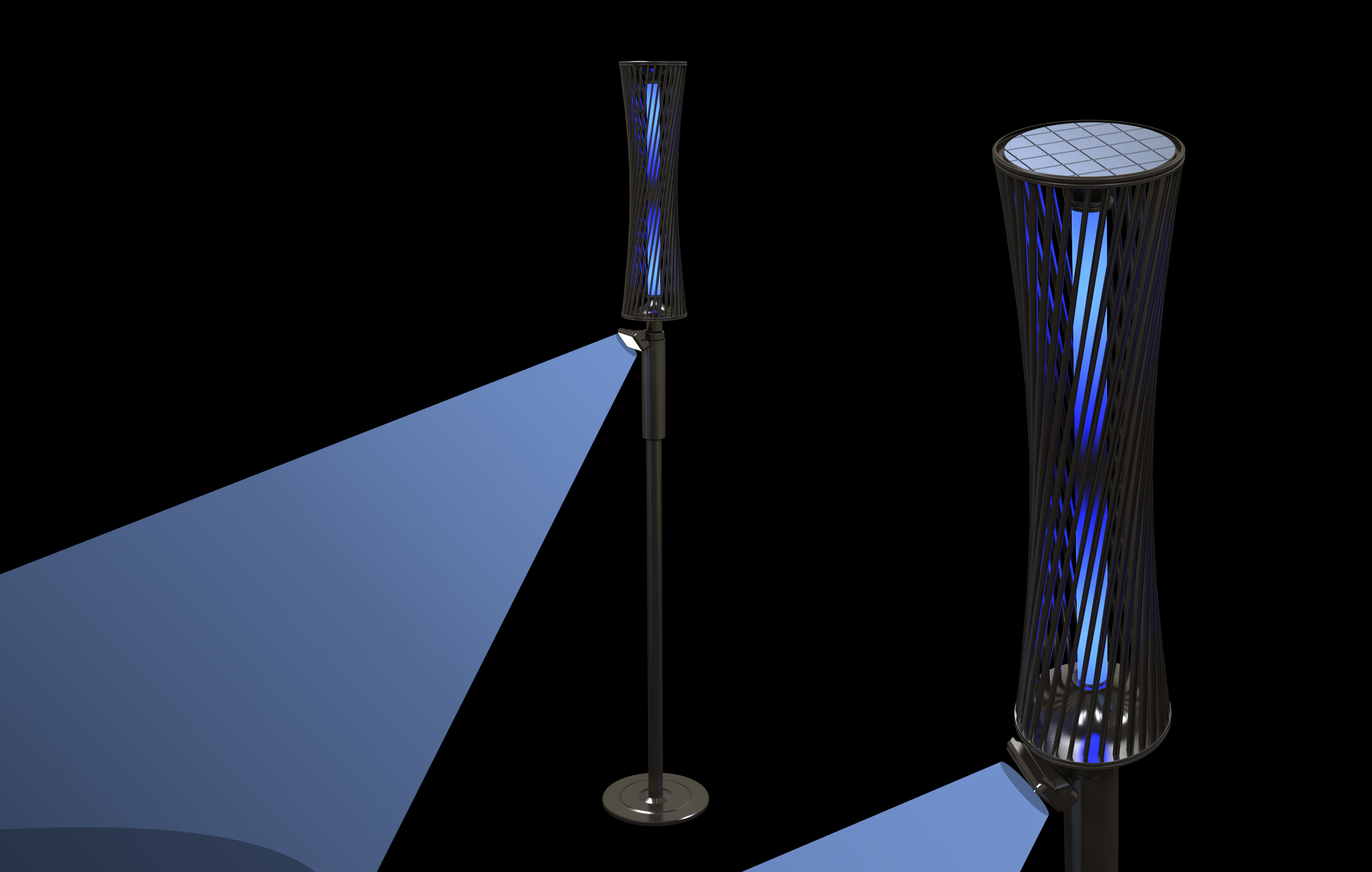 TECHNOLOGY
RESEARCH
AND DESIGN
Wind Turbine
Fluid Dynamics
Research, Mock-up
This was a scientific study, the goal of which was to find the
design of a rotor
of a wind turbine suitable for use in urban area. Low speed, durable and lightweight.
As a result of a series of multiphysical studies and calculations supported by physical experiments, a
technology of hyperboloidal rotor
was created.
Hyperboloid of revolution
was nominated as a basic shape


Wikipedia

︎︎
§2 - SCIENTIFIC RESEARCH TO DISCOVER A BRAND-NEW TYPE OF WIND TURBINE ROTOR
At the very beginning, while the first approximate calculations were being carried out, a primitive mock-up was made and tested, which made it possible to verify the suitability of the selected geometric parameters for operation as a rotor of a wind turbine.
Rapid physical mock-up tests
to prove the hypothesis of
hyperboloid rotor


Watch Video

︎︎
---
Small turbine with
2 meters height rotor
was designed, built and tested to put the experimental data in the mathematical model and make it more precise.
Physical mock-up production
Watch Video︎
DATA GATHERING
MOCK-UP
TESTS
Using physical experiments and supercomputer calculations, the behavior of a hyperboloidal rotor in a dynamic flow was simulated.
And the dependences of the dynamic characteristics of the rotor on geometric parameters were established.
Physical mock-up test to collect
experimental data
Watch Video︎
Wind Turbine
Fluid Dynamics, Mechanics
Experimental Design, Prototype
The objective was to design, to build and to test a full functional prototype to explore the potential of hyperboloid rotor.
Elegant and sophisticated design, driven by mathematical equations and data.
Hyperboloid of revolution
was nominated as a basic shape


Wikipedia

︎︎
§3 - PROTOTYPE DESIGN AND TESTS TO DEEPER EXPLORE THE TECHNOLOGY OF HYPERBOLOID ROTOR
A turbine with a 30-bladed 6-meter rotor was built and tested in real conditions. Also at this stage, cases of logistics, deployment and dismantling were tested.
Prototype public exposition
Baku, Azerbaijan


Watch Video

︎︎
PROTOTYPE
PRODUCTION
---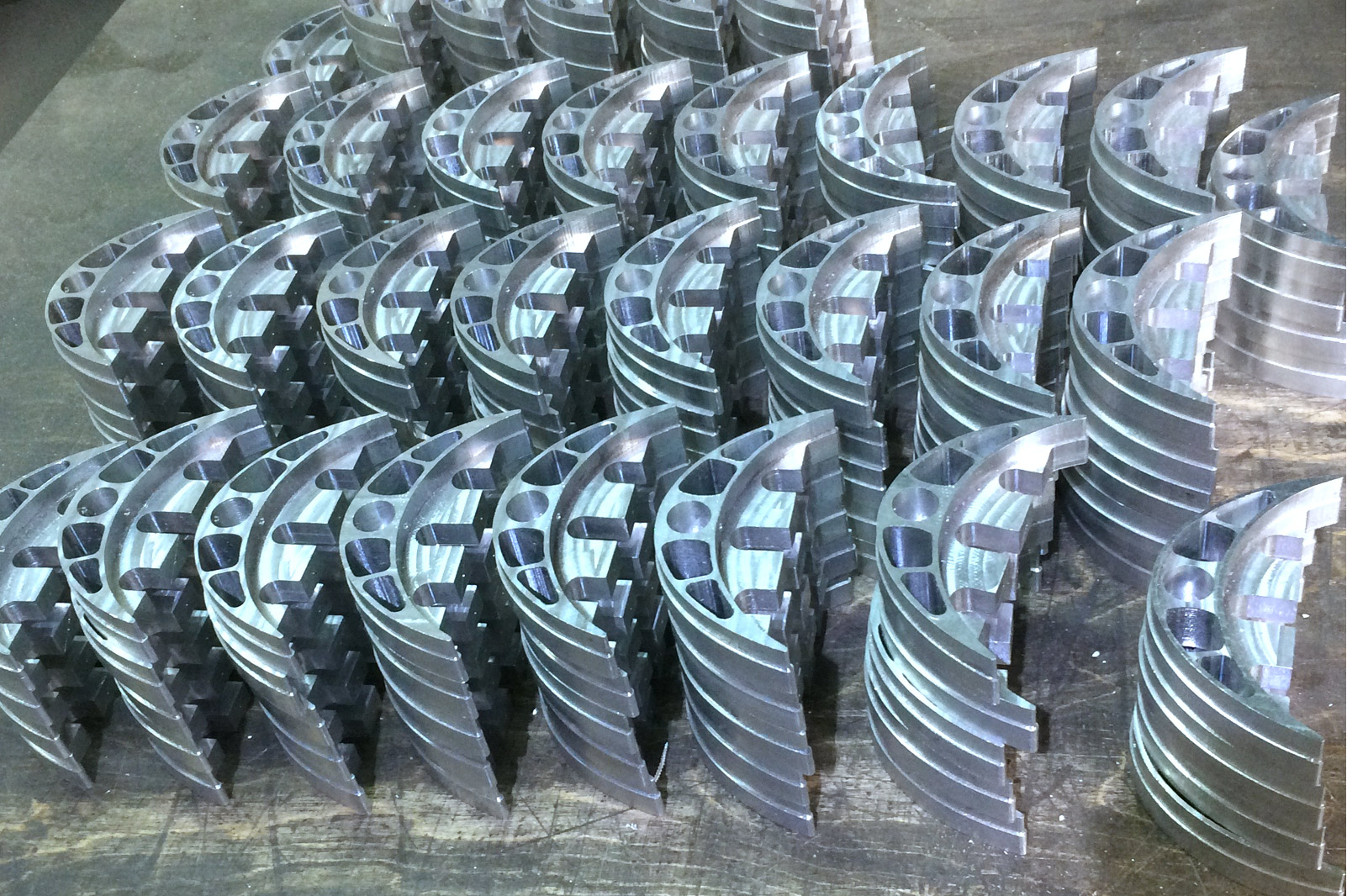 ︎BACKSTAGE
---
This video was shot by
Denis Shelukhin
(Supply Chain manager) and this is not only the documentary. It is also a poetic story about the feelings experienced by the team during the premiere of their brand new machine.
Baku: Wind of change (2016)
Video by Denis Shelukhin︎︎